Our Custom web site development service will serve your purpose of having a website with all the elements necessary for boosting your business opportunities. We are proficient, creative and professional in developing rich internet based websites and applications.
Our custom web site development approach encompass all the phases of Software Development Life Cycle, which begins with translating business needs into project requirements through implementation, testing, deployment and post-production user support. We ensure complete W3C standard is maintained to develop websites which are search engine friendly and user centric.
What we offer?
We focus on interactive design and marketing of websites for the best prices in the industry. It is more than just design; creativity, our topmost consideration which provides the ease going hand in hand.
Our custom web site development include: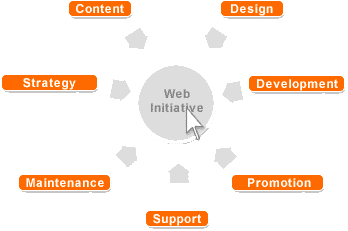 Requirements analysis
Web 2.0 standard
W3C validation
Cross-Browser Compatibility Check
Industry based on the theme
Superior ease of use with a good screen space
The presentation focused business
Search engine friendly
The best combination of colors as its theme and business niches
Ongoing support and updates and revisions
Fast charging for the best user experience
Clean and easy to use navigation
Cost-effective solutions – offering the best quote