This is a current trend to go in for innovation of a redundant web site that fails to capture the viewer. Web site re-engineering or re-construction call for advanced tools and technology that are both easily accessible and affordable. The end function is to add charm the web site and make it work to the optimum by looks as well as functionally.
The exercise of web site re-engineering calls for not just adding a better design but also other vital ingredients that make the website draw more traffic, resulting in more business. WebArc has the keys for the successful operation of restructuring your website to haul in the customer with its various devices like gaining more visibility, attainment of ranking and standing high over the clutter.
Web site re-engineering is just not a change of looks and goes far beyond a new look. Vital lessons learned from the performance or the lack of it of the earlier website provides ample guidance for restructure.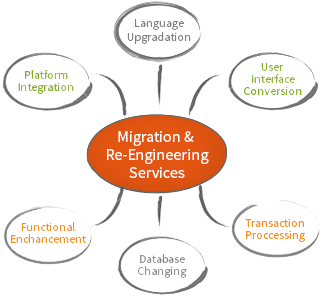 Preliminary study
Web site re-engineering starts with an initial assessment of the current website. We makes a study of the current state and the new proposals for implementation of the web site re-engineering. This involves the process of content shifting and other technical requirements like data migration.
Business proposal
We will put forward the business proposal for website re-engineering considering the areas that need to be covered in the website along with new implementations. Details of tasks and the scope of application will form the agenda along with the cost factor for rework.
Migration into new technology
We upgrades existing programmes in the existing web site for compatibility with new technology, products and elongates the life of any given web site based on its web site re-engineering techniques.
Graphic re-engineering design
We provides multiple web site re-engineering options for the graphic design, such as, usage of a commercial template, hiring graphic designers exclusively for the new web site, retaining the existing website design with subtle changes only to the base programme. This helps with users who do not appreciate a major upheaval but would love an image boost.